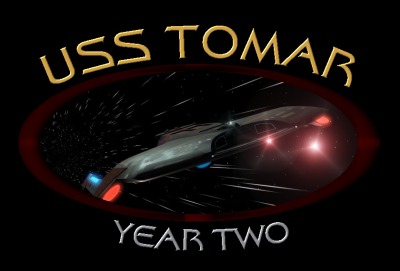 This is the website of the USS Tomar, NCC-2814-C, a Federation Saber-class Frigate/Escort ship. To your left, you will find a navigation bar that will let you go to different parts of the web site. Take a look around. If you are interested in joining, please contact the GM, or one of the AGMs.
Episode 6: Patrol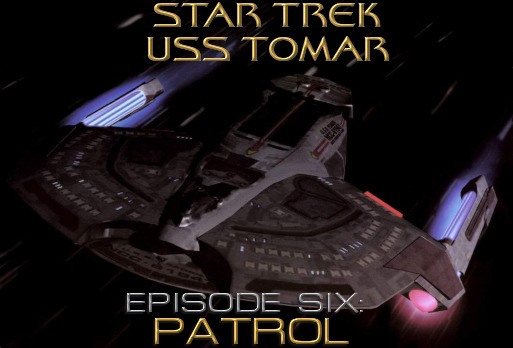 With the war with the C'Hakilian Empire going badly, the USS Tomar is sent on a simple Patrol Duty, to ensure the regained territories of the Federation remind free. But in war, is anything simple?

Star Trek, Star Trek: The Animated Series, Star Trek: The Next Generation, Star Trek: Deep Space Nine, Star Trek: Voyager, movies, etc. are Copyright Paramount Pictures. This is a purely fan-based web-page and has not been set up for commercial purposes. This web page is Copyrighted 2000-2002. This site is contributed to by the members of the simm. All crew biographies, crew images, episode posters and other original artwork are all copywrited to their individual creators. Use only with permission.
All other material is the intellectual property of C.J. LeBlanc, unless otherwise specified. Content theft will not be tolerated and sites found violating copyright laws will be dealt with accordingly.